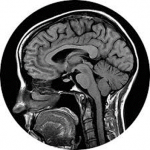 LIVE EVENTS
**Cancelled** ICRA Fall Conference: November 5-6, 2020 Drury Plaza Hotel Carmel, IN
NCRA 47th Annual Education Conference: June 2-5, 2021 Indianapolis, IN
NCRA 48th Annual Education Conference: April 6-9, 2022 Washington, DC
NCRA 49th Annual Education Conference: May 7-10, 2023 San Diego, CA
WEBINARS
ICRA Webinars
Thursday, October 22, 2020 at 12:00PM.  We have applied for CE credit from NCRA.
Gina McNellis, MA, RHIA, CTR, CHP, Directory of Registry Services from Himagine Solutions presents: Ethical or Not – That is the Question Objectives Include:
Review the NCRA Professional Practice Code of Ethics
Discuss various scenarios and determine if they are ethical or not
Illustrate the manner in which CTRs can abide by the Professional Code of Ethics
**This Webinar is for ICRA Members Only**  Please login to the Members Only Section to register.
August 27, 2020: Tumor Talk: Overview of Various Sites and Valuable Resources (FREE) Webinar Recording Please note the official presentation does not start until about 10 minutes into the recording.
September 17, 2020: Grade Clarifications (FREE)  Webinar Recording
NAACCR Webinar
CAnswer Forum LIVE 2020:   October 14, 2020 & December 9, 2020
AJCC Free Webinars for 8th Edition Cancer Staging: View online by clicking HERE